At Creative Travel Group, we take care to provide our customers high quality services personalized for their unique needs. If you are a Tournament Director, Parent of a competing athlete, Event Director, Convention and Visitors Bureau (CVB), Sports Commission, or just need a company that can handle the best hotel rates in your tournament area…. Let us show you how to take the stress out of sports travel, hotels, contracts, etc.
LEARN MORE ABOUT HOUSING PROGRAM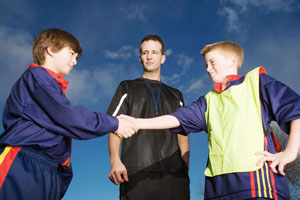 Our Tournament Housing Department is the "ONE STOP SHOP" for all your sports housing needs. With our state-of-the-art housing booking system, we are winning over new clients daily. One demo of our new system and you will be sold. Our system is customized to accommodate your needs and wants. Even if you have another housing provider, set a quick demo to see what you are missing… you won't be disappointed!
Why book with Us?
Guaranteed Lowest Rates
Instant Confirmation
Online Hotel Inventory Availability
No Rooming List
Easy Team Booking
Friendly Customer Service