Creative Travel Group is a full service travel and sports company, unique in the industry in three main ways:
Unique & Creative Travel
Three divisions in one company: a travel agency, a sports tour operator, and a tournament housing service
Special functions such as Student Tours organizer and NFL event provider
100% guarantee on all sports tours and events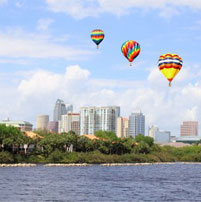 Location
We are based out of beautiful Hilton Head, South Carolina. Our company has been in business since 1985 and we have served all the needs of both corporate and vacation travelers. We are members of IATA,  BBB , and ASTA, among others.
Our Team
Each division of our company specializes in a particular area while complementing the others. You make all your arrangements with one phone call or email. Our one-stop service makes all your travel planning easier. We employ a full time team: tour and convention coordinator, an accounting and reporting staff, and a marketing and outside sales staff.
Proud Member Of: