Established in 1985 and based in Tampa, Florida, Creative Travel Group offers a complete array of services with special emphasis on SPORTS. In addition to sports packages, tournament housing, and special event tours, our creative travel agency offers the complete package of cruises, tours, and student group travel.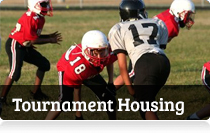 We are a top provider of tournament housing for parents, athletes, sports commissions, and directors. We customize your bookings to your specific needs with an easy-to-use reservation system.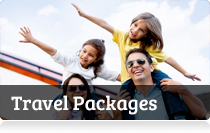 "Everything from Cruises, European Tours, Family Reunions and more". Each can be customized to meet your desires and budget. Let our experience work for you !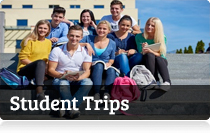 Over 30 years of providing Student Tours to Washington, D.C., New York, Boston, and others. Additionally "Mother & Daughter" cruises have become very popular prior to that "send off" to college. Call or write for sample itinerary's.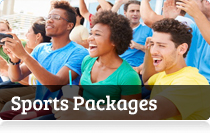 Attend the greatest sporting events in the world! Our packages can be customized to meet your needs and no event is sold out unless WE sell out. NFL games, Nascar, Kentucky Derby, & more!
Click
here
to go to our Facebook page.
Tools for Success
Regardless of what your trip entails, we strive to deliver the highest quality and service, and we have the feedback to prove it!
See All Testimonials
What People Say About US
Peggy – Thanks for another great year of AHN Trip memories. I know how hard it is to plan a multi-day trip for so many attendees…many of your efforts not visible to most of the attendees…but every detail and effort is appreciated. Thanks again!
Peggy,
Thank you so much for planning a perfect trip for us. It was truly amazing and will be a memory we'll never forget. Our hotels were terrific, the food totally delicious and the adventures delightful!
We'll have to get together for coffee or lunch so I can share with you are stories!
Thanks again!
God bless you!
We can't thank you enough for your great service to us. You are always great to deal with and you have great ideas for us too!
Thanks again!
Peggy, it was another very successful trip. Great to spend the time with you over the last four days. Bus 1 was lucky! I had Eric (bus driver) for the second time and Tammy (tour guide) for the second time. Both outstanding!
The trip was great! Thanks again and well done!
I know I told Peggy numerous times on this trip how wonderful it was but it's worth repeating. All the kids want to go back....what a fabulous bonding experience!! They had a fantastic time and can't stop talking about it. I think the parents had just as much fun....I know I did. I heard nothing but positive feedback and people actually saying it was more fun then they expected...lol. I know it was a lot of work on your part but please know your efforts are much appreciated by all! Let me know once the group pictures come in and I'll get them from you. Thanks again, Peggy....you're the BEST!!!